Get geared up head to toe
No shirt? No shoes? No problem!  Wave House lays out an international buffet of the world's best surfwear, swimwear and beachwear: Quiksilver, Billabong, Reef Brazil, Rip Curl, Oakley, Von Zipper and DC.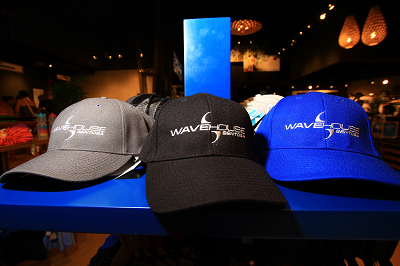 From the sunglasses perched on top of your head, to the sandals on the soles of your feet and everything in between: sun dresses, surf trunks, t-shirts, sun protection, towels and beach chairs. Wave House retail boutiques and surf shops provide top to bottom coverage for those who want to dress for sun access. Softgoods galore, but also hardgoods to put underfoot. Wave House is the place to find the cutting edge in surfboards, skateboards, wakeboards and the latest designs for the ever-evolving, hybrid sport of flowboarding, including the latest range in boards.
Flowboarding is like board sports arithmetic.
(surfing – fin)  + (skateboarding – wheels) + (snowboarding – mountain) + (wake boarding – boat)
= The Future of Nature™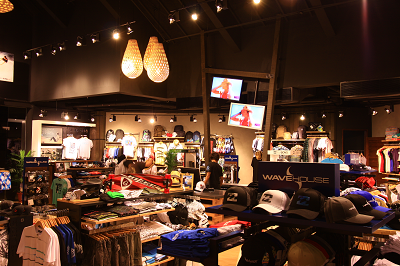 Some of the world's best board sport athletes have contributed to the evolution of sheet waves, the boards to ride them and the techniques for riding them.  The shops and boutiques that surround Wave House also combine all of these elements in an environment that inspires buying frenzies with citizens looking for the freshest gear.
Wave House is the one stop place to shop, where you're assured to be looking at the newest fashion trends coming off the beaches of California, Hawaii, Australia and Brazil. Wave House delivers it all under one roof.
 Wave The Planet®