Beach and Surf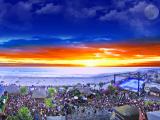 Wave House is a place to experience the California beach lifestyle, complete with sand, boardwalk, bamboo, tropical landscaping, surfing, good eats, and music. Accessibility to this surf culture and beach lifestyle has previously been limited only to people living on or near the coast. Wave House brings this lifestyle inland, to all experience levels, and regardless of the weather.
Taste, Sight, Sounds and Scents of the Beach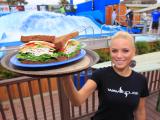 Outdoor living at its finest…a bar and grill together with music, entertainment and wave riding creates an unforgettable setting to kick your shoes off, dig your toes in the sand, and have a mai tai. Wave House exports the ocean/beach/tropical lifestyle to anywhere in the world and allows everyone a taste of the sights, sounds and sensations of living at the beach.
Sand and Palm Trees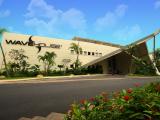 The sand and palm trees are real and so is the feel.
Wave House is the ultimate day out… relax around a firepit or in a hammock, listen to a concert, watch pro athletes bust airs on the waves, get wet or stay dry, and feel the emotion of the ocean at Wave House.